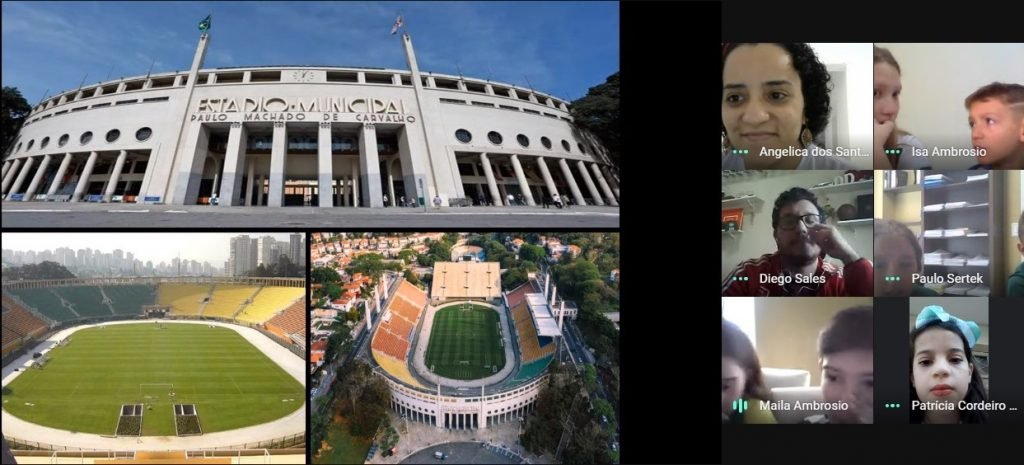 Why not give your students a different kind of activity during the pandemic? With group visits currently suspended, the Football Museum has adopted an educational services format and is now open for interaction online.
Groups can pre-schedule interactive sessions with Museum educators and learn more about the subjects they are studying through football. More entertaining lessons facilitate the learning process.
Geography, History, Art, Physical Education and Portuguese are just some of examples of subjects that can be worked on by the Museum's multidisciplinary team of educators – all of whom have university degrees in various fields.
Sign up by filling in the form below and wait for the Museum to contact you to schedule a session.
Plataform: Google Meets, Zoom or Microsoft Teams
Number of participants: maximum of 25 per group