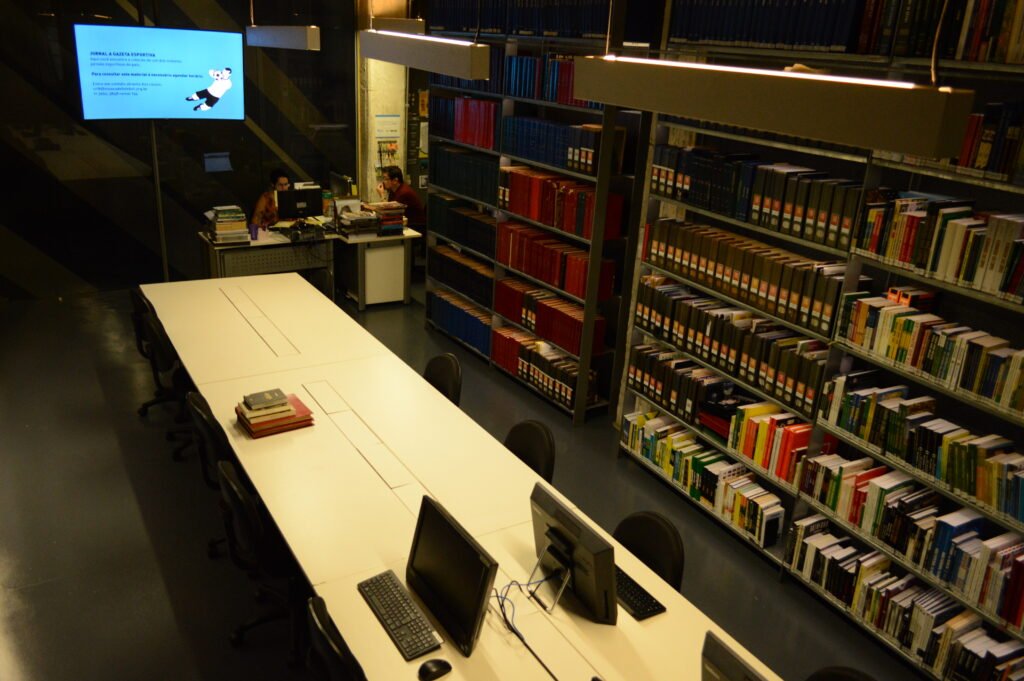 The Football Museum has the first public library and media resource center specialized in football in Brazil. Besides books, the center also counts on theses, articles, journals, catalogs, films, and documentaries in DVD, including Oral History interviews produced by the Brazilian Football Reference Center (CRFB). In total, there are more than 14,000 items, in a space that counts on reading benches, free wi-fi, and computers for shared use.
In a normal situation, the audience can check the physical collection in the library area, with comfort and support from the CRFB team. The digital collection is available at our Database (in portuguese only).
Support to researchers
Thursday to Saturday
From 10:30AM to 1:00PM and from 2:00PM to 4:30PM
Previous bookingh is mandatory: crfb@museudofutebol.org.br

Highlights of the collection
Main works of Literature, Sociology, and History of football. Books about Clubs, Championships, World Cups, and the Olympic Games. Fiction, Infant, and Biographies of athletes, coaches, and managers.
Sticker albums, facsimiles, since the 1940s, and originals up to the 1970s.
Collection of journals with more than 500 items: Placar, El Gráfico, Manchete Esportiva, Sports Illustrated, Gazeta Esportiva, Revista do Esporte, and many others.
More than 600 CDs and DVDs: the collection includes Oral History documentaries, films, short films, and recordings.