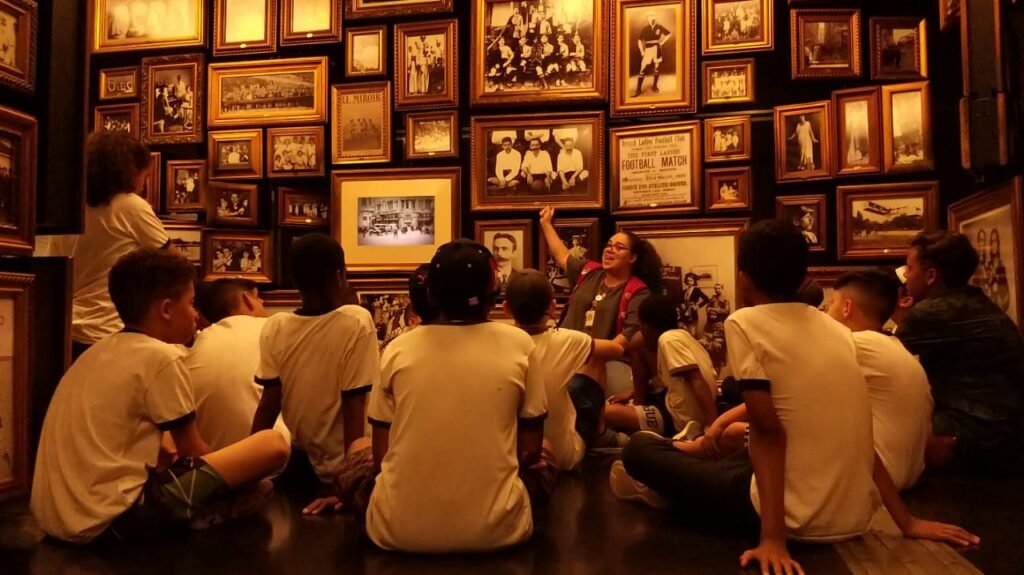 The Educational Program consists of scheduled visits with schools and institution groups, from Tuesday to Friday, and spontaneous visits with public on Saturdays and Sundays.
EDUCATIONAL VISITS FOR SCHOOLS AND ENTITIES
The Educational Team prepare a special visit to meet the specific demands of school groups or social entities. Prior scheduling is mandatory. We recommend school groups to wear protective masks. Check the details:
Schedules:
From Tuesday to Friday:
10 am – Groups up to 40 people
12 pm – Groups up to 40 people
2pm – Groups up to 40 people
*The minimum number of people per group is 10.
VISITS FOR SPONTANEOUS GROUPS
These visits are carried out on weekends, accompanied by our team of educators. Each educator serves up to 15 people, in order of arrival. The meeting point is the "Sala Grande Área", at the entrance of the Museum.
Schedules:
Saturdays and Sundays, at 11 am and 2 pm. No prior appointment is required. Groups will be formed in order of arrival.