Toy Football
From October 12, 2023
Futebol de Brinquedo (in a free translation, "Toy Football") is a dive into the emotional memory of analog football toys, including Aquaplay, Pregobol, Super Trunfo, dolls, FIFA World Cup mascots and, of course, many button football teams. Curated by Marcelo Duarte, with a team from the Football Museum.
Data
From October 12, 2023, to April 2024
Tuesday to sunday
9:00 AM to 5:00 PM (stay until 6:00 PM)
Tickets
Free entry.
Tickets avaiable only at the Box Office
Directions
Praça Charles Miller, s/n, Pacaembu.
Google Maps
Rare and contemporary toys
Some of the toys on show are rare and some are over 60 years old. There are also many unusual items, such as figures of Betty Boop, Smurfette, Mickey Mouse, Snoopy and Fofolete dressed in the Brazilian national team shirt. The latest toys have also been included in the exhibition, such as various mini-cracks – including the recently launched player Debinha – and Funko dolls. The public will also be able to see a mini-Barbie football player and a Barbie coach, as well as a collection of plush World Cup mascots, from the puppy Striker (1994 Men's World Cup in the United States) to the youngest of the class, Tazuni (2023 Women's World Cup in Australia and New Zealand).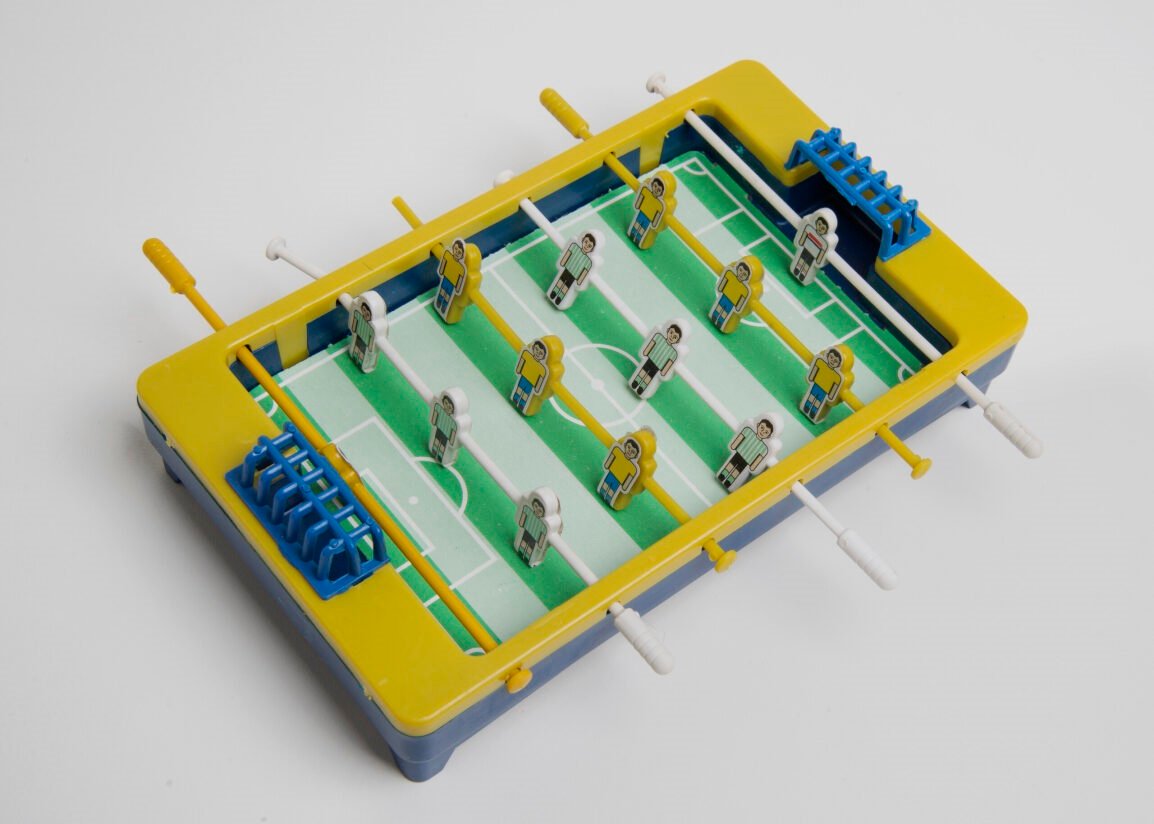 The list also includes iconic children's publications, such as the Zé Carioca Manual, launched by Editora Abril for the 1974 men's World Cup. There is also the 1970 World Cup sticker album (for men, in Mexico), and the Pelezinho Magazine Special Edition: 50 years of Pelé, published in 1990. The greatest player of all time is also represented in rare items, with a 1958 doll and a 1980 miniature.
The toys were collected by the Football Museum from collectors such as Sérgio Paz and Caio Infante, fans, as well as from the team's own memorabilia. The extensive collection of buttons with teams from all over the country, for example, belongs to Marcel Tonini, a researcher at the Brazilian Football Reference Center. Several toys were also brought by the show's curator, journalist Marcelo Duarte.
"The exhibition Futebol de Brinquedo ("Toy Football") brings this play back to life, combining the affective memories of the elderly with the presentation of games unknown to the young. Proof that, as well as being one of the most democratic sports there is, football unites generations."      
Marcelo Duarte (curator) 
Futebol de Brinquedo will run until April 2024 and is mainly sponsored by Banco Bmg, as well as by Goodyear, Rede and Sabesp; and supported by Cabot – all through the Culture Incentive Law – Rouanet Law.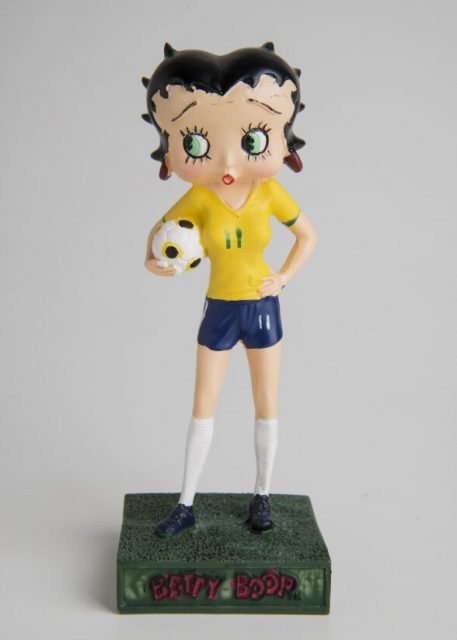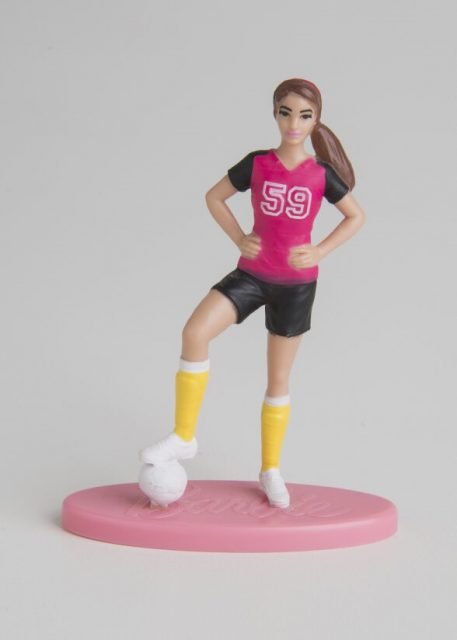 Technical Sheet
Curatorship – Marcelo Duarte
Project coordination – Radiográfico
Project Manager  – Tatiana Araújo
Executive production – Camila Nader
Content coordination – Camila Nader
Expography – Stella Tennenbaum
Architect – Matheus Perelmutter
Designers – Fernanda Guizan e Vivian Pan
Set design production – Mauro Amorim
Production assistant – Patrícia Almeida
Production of objects – Patrícia Almeida
Translation – Renata Takatu
Revision Portuguese and English – Rafael Velasco
Assemblers – Ck Black Arthandler
Lighting design – Fernanda Carvalho
Lighting assistant – Luana Alves
Technical reports – Lívia Lira e Rita Torquete
Scenotechnics – Cenográfica
Metalworking – Aço Studio
Visual communication – All Signs
Seamstress – Cely Magalhães
Administrative coordination – Renata Perez

Acknowledgments
Caio Infante
Catarina Vilas Boas
Celso Unzelte
Fausto Bugatti Isolan
Felipe Vilas Boas
Flaviano Bugatti Isolan
Francisco Vilas Boas
Gabriela Martinez
Gisele Bambace
Leonardo Marques Barcelos
Luciano Myazi
Luca Luchini
Marcel Diego Tonini
Marcelo Duarte
Marwa El Hage
Paulo Unzelte
Renata Beltrão
Renata Leão
Tales Tonini
CBF
Maurício de Sousa Produções
Our special thanks go to Sergio Paz, with whom we share a passion for football and his toys.