Paper football: The passion for football in paper relics
Since December 2013
To immortalize the best and most memorable moments, between games, bids and idols, the fan spares no effort: records everything in photos, texts, drawings and whatever else comes to mind. This virtual exhibition tells the history of Brazilian football through a true mosaic of memories, which shows the affective relationship between the sport and its fans.
A mosaic of memories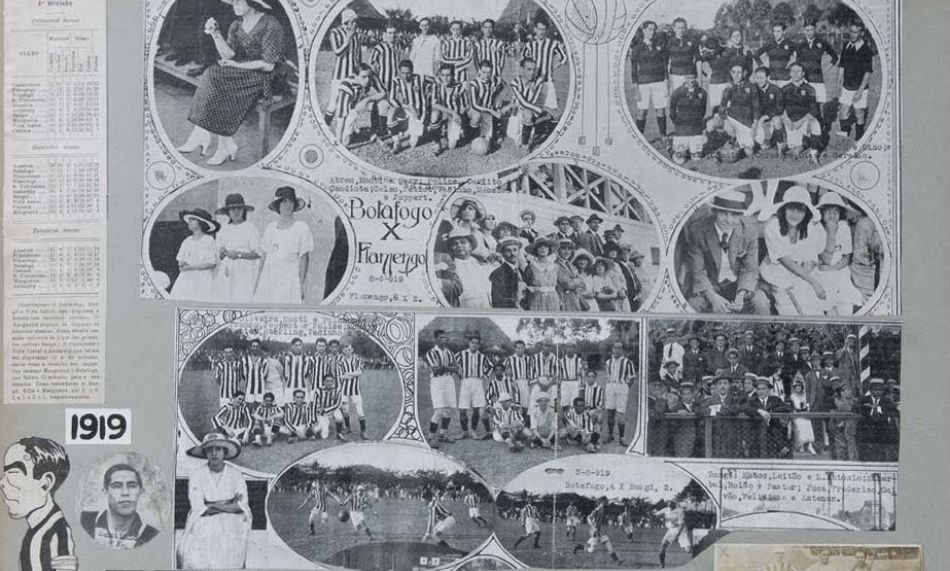 Postcards, stickers, packaging, documents: this is how the virtual exhibition Paper Football, held at Google Art & Culture, recreates the trajectory of Brazilian football since its popularization in the early 20th century.
Based on the temporary exhibition that was on display at the Football Museum from November 30, 2013 to April 27, 2014, the exhibition pays tribute to collectors who help tell this story through relics of the time.
The pieces also illustrate the social context in which football was inserted, with several historical documents, and how the sport was widely appropriated by advertising, with posters, packaging and sticker albums.
Datasheet
Curation | Football Museum Content Team
Curatorial design | Leonel Kaz
Scenography and art direction | Jair de Souza Design
General coordination | Daniela Alfonsi
Original version – 2013
Research, production and texts | Aira Bonfim, Ariana Marassi, Bruna Gottardo, Camila Aderaldo, Felipe dos Santos, Gabriela Munin, Julia Terin, Mariana Chaves
Google Edition | Gabriela Munin e Daniela Alfonsi
Translation | Felipe Faraone
Revised version – 2018
Coordination | Camila Aderaldo
Adaptation, google editing and translation | Ana Letícia de Fiori