Lea Campos, the first referee
Since July 2019
The story of Lea Campos is synonymous with resistance. Fighting the prohibitions and prejudices of the time, the woman from Minas went through beauty, politics and journalism contests until she won the title of the first woman to be a soccer referee. This exhibition tells the trajectory of struggle that Lea needed to achieve her dreams.
Fight and resistance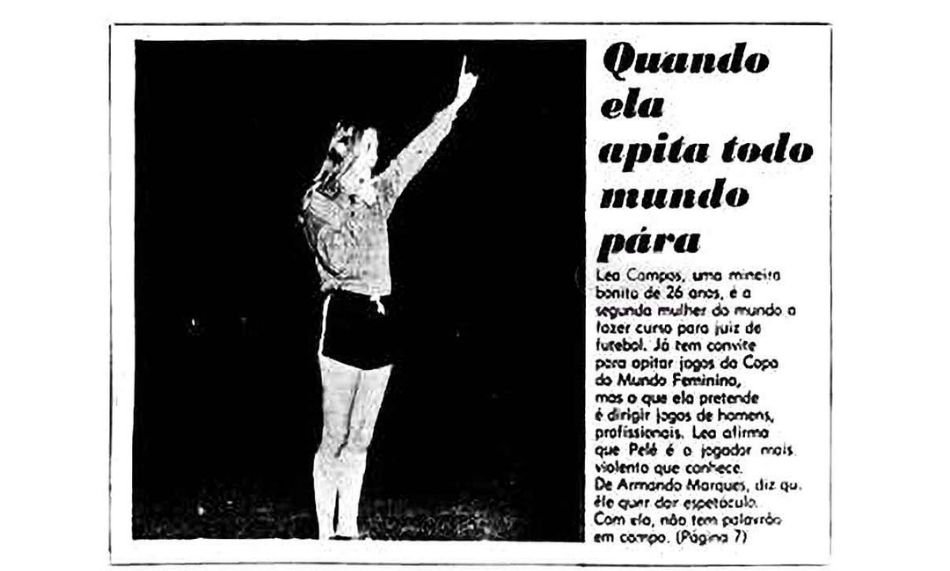 For 40 years, between 1941 and 1979, women were prevented from playing sports in Brazil. But who said that whistle was also forbidden? It was using this gap that Lea Campos challenged everyone and became the first female soccer referee, a story portrayed in this virtual exhibition on Google Art & Culture.
There have been many attempts to stop the mining company from achieving its goals. But she resisted. The exhibition shows that she excelled in all the areas she set out to work in, from beauty contests to politics, to getting the much-awaited diploma in arbitration.
In addition, the show reports that, after a lot of effort, Lea represented Brazil abroad, was the attraction of games on national soil, opened several doors, but an early accident interrupted her promising career as a referee.
Ficha técnica
Search
Aira Bonfim e Cassimano
Texts
Aira Bonfim e Daniela Alfonsi