Time of Reaction - 100 years of goalkeeper Barbosa
Since April 2022
A playmaker for Vasco and the Brazilian national team, Moacyr Barbosa was one of the greatest goalkeepers in the history of Brazil. He struggled on and off the field against a racist narrative, which was often a barrier to his recognition. This virtual exhibition expands the exhibition held at the Football Museum, from June 2021 to January 2022, in celebration of Barbosa's centenary and his great trajectory.
A tribute to goalkeepers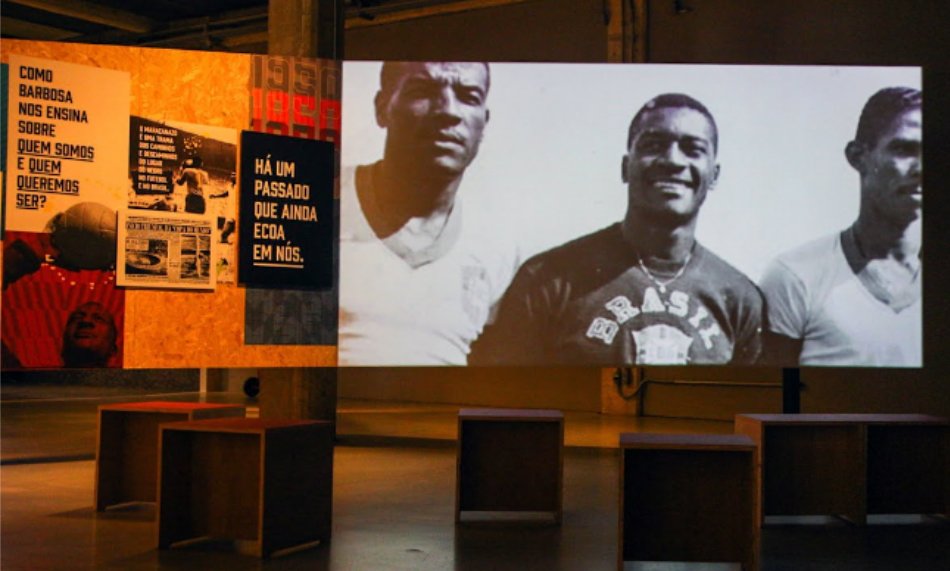 In 2021, the goalkeeper position completed 150 years since its inception. And to celebrate and honor those who wear Jersey 1, the Football Museum held the temporary exhibition "Time of Reaction – 100 years of goalkeeper Barbosa", centered on the history of the great archer Moacyr Barbosa.
A year after its centenary, the Museum expands this exhibition and makes an online exhibition available on Google Arts & Culture on the career of the ace, also proposing a reflection on racism in Brazil.
Texts about the various passages of his professional career and particular trajectory are presented, in addition to unpublished or little-known sources such as: photographs from his personal collection, excerpts from an interview granted by him in 1984, and a fragment of the interview that the Centro de Referência from the Football Museum held with his adopted daughter, Tereza Borba.
Datasheet
Curation and texts
Renata Beltrão e Olga Bagatini
Search, metadata and general collaboration
Ademir Takara, Dóris Régis,  Ligia Dona e Marcel Tonini
Mounting
Renata Beltrão
Revision
Fiorela Bugatti e Marcel Tonini
Image treatment
Hugo Takeyama
Video Interview with Tereza Borba, daughter of goalkeeper Moacyr Barbosa
Script and interview
Ligia Dona e Marcel Tonini
Images
Leandro Fortes
Edition
Renata Beltrão